Paris- The business of pleasure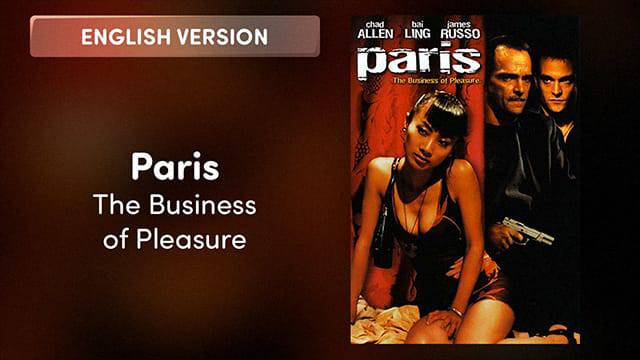 Kurzbeschreibung
Paris follows rookie detective Jason Bartok on his disturbing journey through the shadowy underworld of Los Angeles and Las Vegas, illuminated only by a sweet but short-lived romance with a strikingly beautiful, enigmatic woman. As the tale unfolds, Jason accidentally shoots his corrupt partner, Leon, grabbing stolen money from the crime scene at the older policeman's urging. The guilt-ridden young man quickly takes to the road to track down Leon's lover, Linda/Shen Li, an illegal Chinese immigrant, to deliver the bag of cash to her. Jason's search takes in seedy motels and rough bars, an L.A. massage parlor and a Nevada ranch, until finally in a dingy Vegas dive, he discovers the irresistible Linda, a sparkling jewel ensnared by the sex trade. Stalked by thugs, the money's "rightful owners", Jason and Linda are thrust together to make their escape through the haunting landscape that is the California desert. As Linda's "American Dream" continues to crumble and Jason struggles with numbing guilt, passion takes over these star-crossed lovers desperate for a fresh start. As maybe only beautiful young lovers can # they envision life beyond their differing values, allegiances, and doom itself.
Das könnte Dich auch interessieren:
Paris – The business of pleasure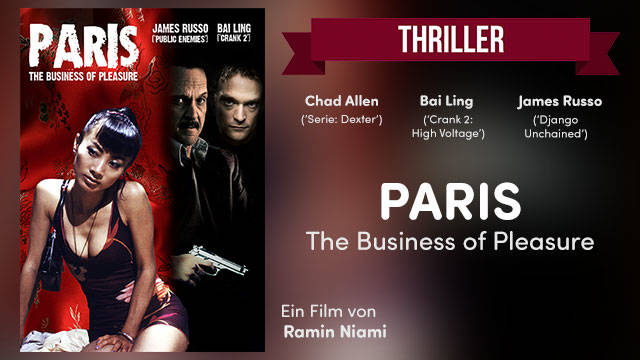 Kurzbeschreibung
Polizist Jason Bartok (Chad Allen) schießt bei einem Einsatz versehentlich seinen Partner Leon (James Russo) an. Der schwer verletzte Leon drängt Jason, eine Tasche voll Geld, die sie am Tatort vorfanden, an sich zu nehmen und diese einer Frau namens Linda (Bai Ling) zu übergeben. Von Schuldgefühlen getrieben begibt sich Jason auf die Suche nach Linda und findet sie schließlich in einem Bordell in Las Vegas, wo sie mit anderen illegalen chinesischen Immigrantinnen als Prostituierte arbeitet. Jason will Linda aus dem Mädchenhändlerring befreien, denn er hat sich in sie verliebt. Gemeinsam planen sie ihre Flucht. Das Ziel ihrer Träume: Paris. Die "wahren" Besitzer des Geldes sind ihnen jedoch schon auf den Fersen und es beginnt eine spektakuläre Flucht durch die kalifornische Wüste.
Das könnte Dich auch interessieren: